Digitization is gaining ground in every industry and is even affecting the healthcare sector. The digital revolution in the healthcare industry has driven the growth of healthcare IT companies. Let's know the Top 10 Best Telemedicine App Development Companies in the USA.
Mobile healthcare or healthcare applications are fast becoming the preferred way for healthcare providers and insurers to increase patient satisfaction and improve health outcomes. Today, telemedicine refers to the provision of real-time clinical services via two-way communication. It works between the patient and the healthcare provider.
The growth of telemedicine will help patients receive healthcare services on their phones, including virtual doctor visits via video chat, prescription management, and health reports. The healthcare industry will also benefit from convergence with wearable technologies, which will provide 24* health checks, clinical trials, and access to emergency healthcare.
For companies looking to build mobile applications to take advantage of this growing opportunity, it is vital to find development partners with the experience and know-how to create successful applications in this highly regulated field.
What are the best mobile app development companies on the market that I should contact? For this question, you must have an answer about the platform on which you want the mobile app, and for this, you must consider various things. You must have an idea about the requirements of your app, budget, etc. As just a result, we've established this weblog to help you.
Here are the top ten companies in the US for mobile application development.
App Development Platforms
Years of fierce competition led to a duopoly of the mobile operating system. There are currently two major established platforms — iOS and Android OS. There is also Windows 10 Mobile, although its market share in the US is less than 1% and in all other markets less than 10%.
So, the major platforms people look for app development are iOS and Android. They prefer iOS or Android development, and if they want an application on both platforms, they prefer cross-platform app development.
Top Telemedicine App Development Companies
1. VCDoctor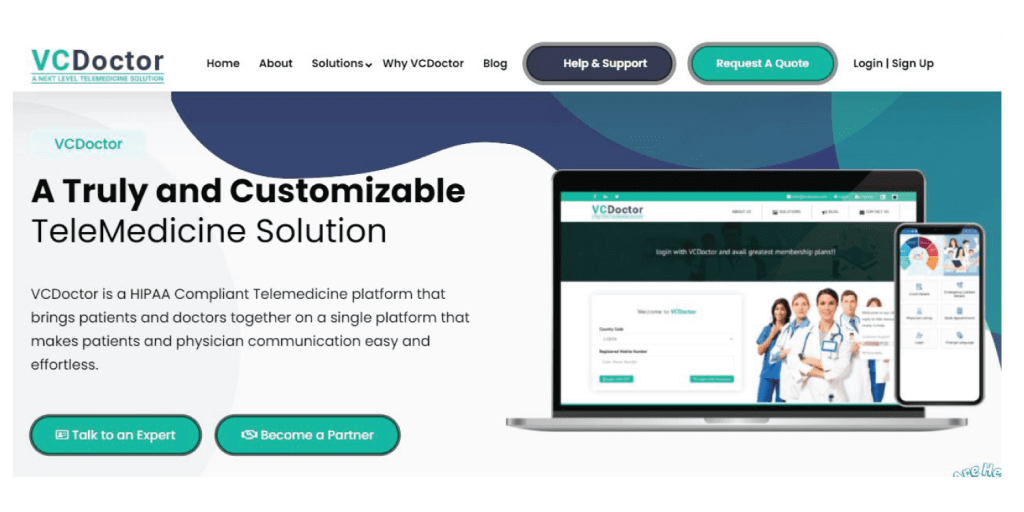 VCDoctor is among the best and top telemedicine app development companies in the USA that cater to the next-level telemedicine solution. Not only this, but VCDoctor is also the best telemedicine platform for patients, physicians, startups, and hospitals. It is a white-label solution that is customized according to business requirements.
To date, they have delivered more than 60 telemedicine solutions across 16+ countries. Over 50 startups and SMEs trusted the company, and the numbers are still counting. VCDoctor offers solutions that make everyone's healthier life easier through preventive healthcare combined with the digitization of health data.
This next-level telemedicine solution offers out-of-the-box features such as online booking appointments, electronic charting, eConsent, Doctor app, patient app, patient e-visit management, automated follow-up call, telemedicine reports, and the list is never-ending.
2. Interexy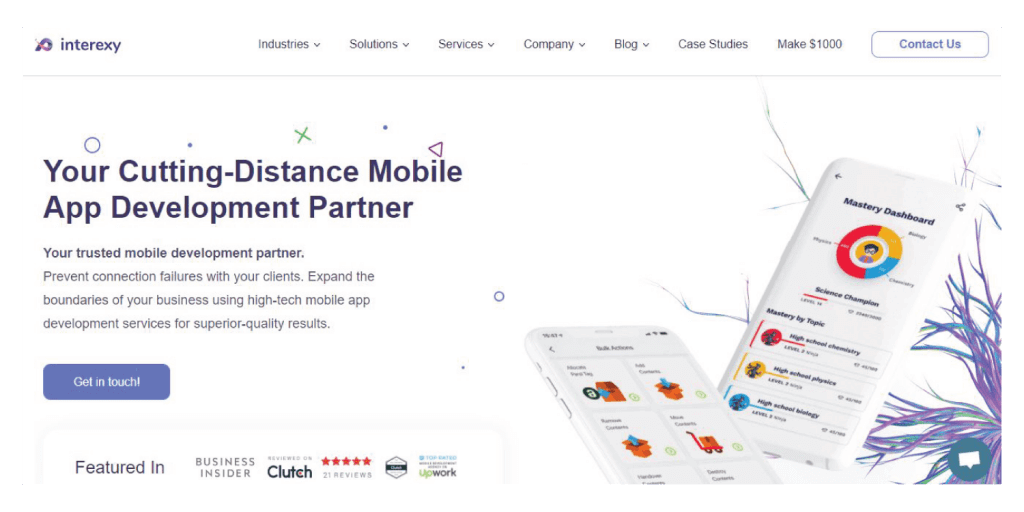 Interexy is one of the best-known healthcare app development companies with years of experience delivering quality healthcare solutions. The company has served more than 50 successful projects, and to ensure reliability, the team consists of 50+ highly qualified health app developers.
Interexy helps businesses connect with customers in this fast-changing technological world. They do so by using communication, data integration, security, and other solutions. This healthcare company seeks to improve remote medical services by promoting digital transformation to prevent security breaches and digitize healthcare.
3. Table XI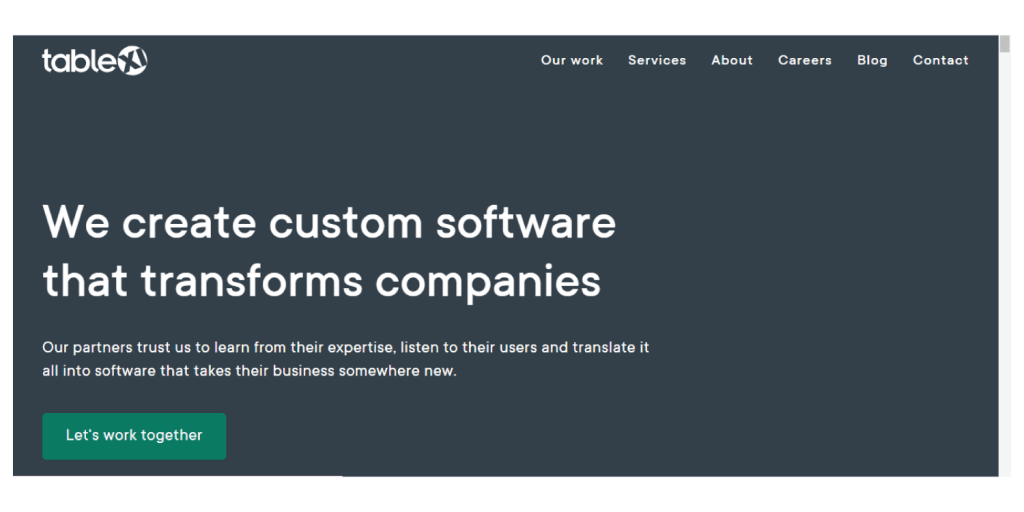 Table XI is a well-known healthcare app development company with expert developers and designers. The company believes in building trust and tech by creating communication between technologists, patients, and practitioners.
The company believes in doing deep research whenever they partner with someone, i.e., they first put themselves in their client's shoes to understand their requirement. The idea of software development consulting for the Table XI team revolves around one great way to make technology right.
4. Y Media Labs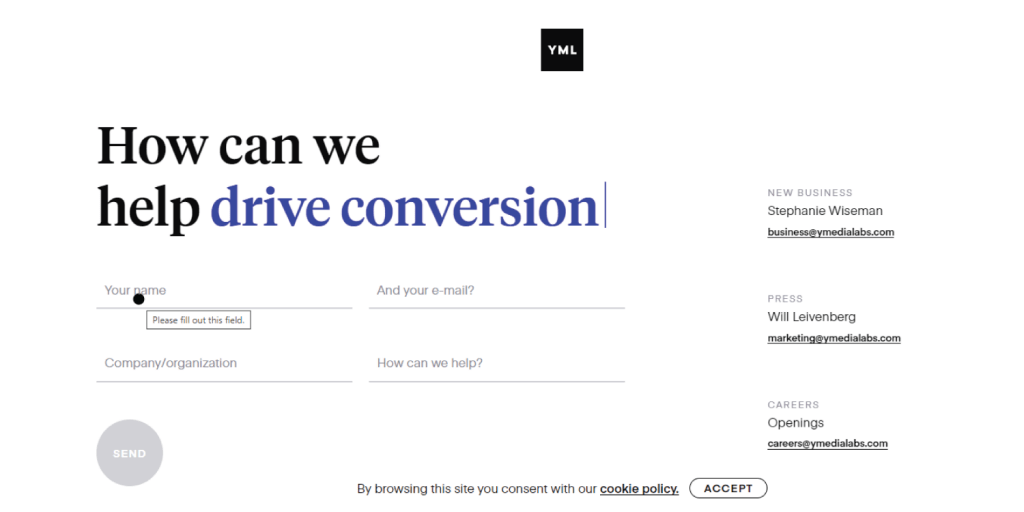 Y Media Labs, also known as YML, is an innovative mobile and web application development company whose primary goal is to turn application ideas into reality. The company creates digital products that export to Silicon Valley to the world.
They believe in designing and building websites or apps to serve the customer's journey, optimizing every touch point for convenience and delight. This company provides healthcare mobile application development services that the healthcare sector wants.
5. Impekable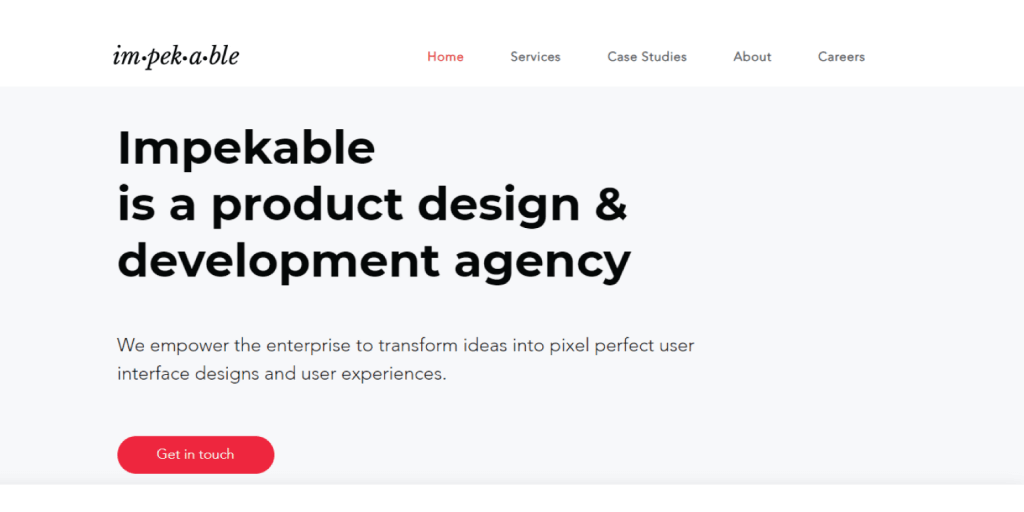 Impekable is a healthcare app development company based in San Jose, CA. From emerging startups to well-established international organizations, its team of one of the best developers of healthcare applications has provided top-notch services to everyone. The firm assists businesses in transforming their ideas into flawless user interface designs and exceptional user experiences.
Impekable helps organizations identify, validate, and launch new products to market. From research to marketing strategy, the company makes your great ideas come true. This company uses advanced technology and cloud-based platforms to create custom web applications that are attractive, high-performance, fully functional, and scalable for business growth.
6. ScienceSoft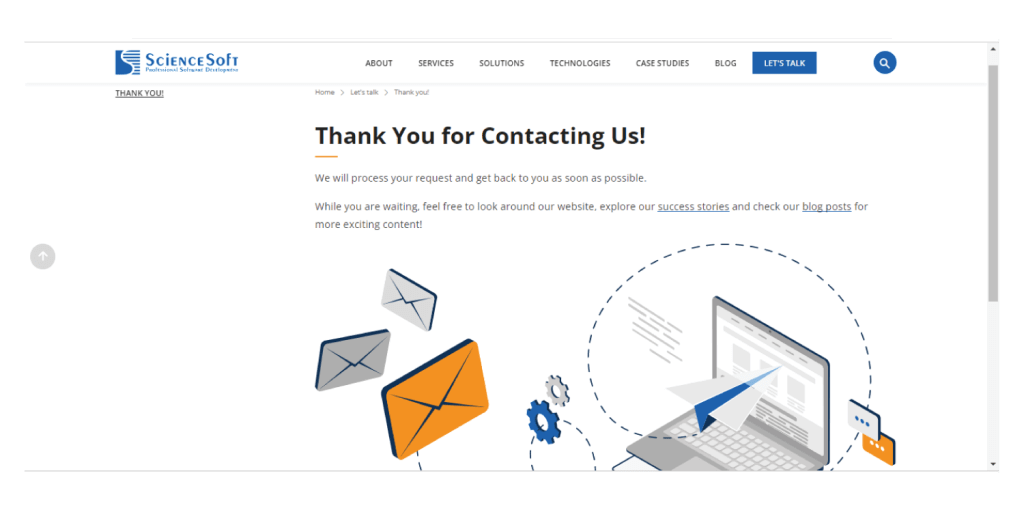 ScienceSoft is among the top healthcare app development companies providing healthcare IT consultation and application development services. ScienceSoft's digital solutions are used to back up medical customers, saving lives while maintaining the high health of the population, using advanced software built keeping in mind the right audience and their needs. The company is well-known for providing customized healthcare mobile application development services and solutions to startups, healthcare professionals, and patients.
ScienceSoft creates effective collaboration with all customer stakeholders. The company's main motive is to provide services that improve business performance, optimize customer service, and tap into digital transformation. Not only this but, their services help in bringing new products to the market and win customers fast.
7. Intersog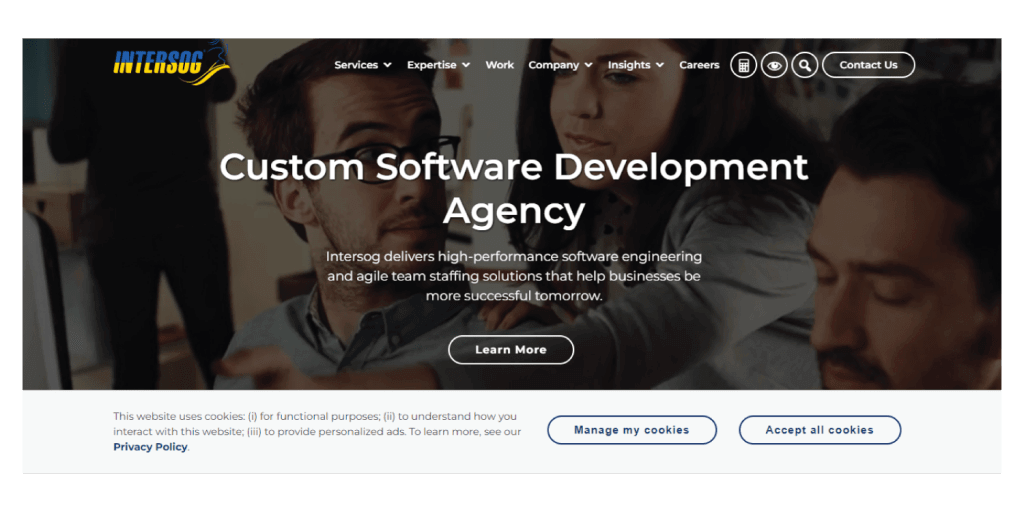 Intersog is one of the leading application development companies that has been delivering high-quality custom software development services to clients around the world. Apart from having strong knowledge in the development of healthcare applications, the company also provides cutting-edge IoT app development services and several other benefits.
Intersog develops strategies while offering products that are pleasing to the audience and have an exceptional user experience. This company helps companies meet their challenges and stay competitive by providing phenomenal healthcare services with the latest technologies.
8. Boston Technology Corporation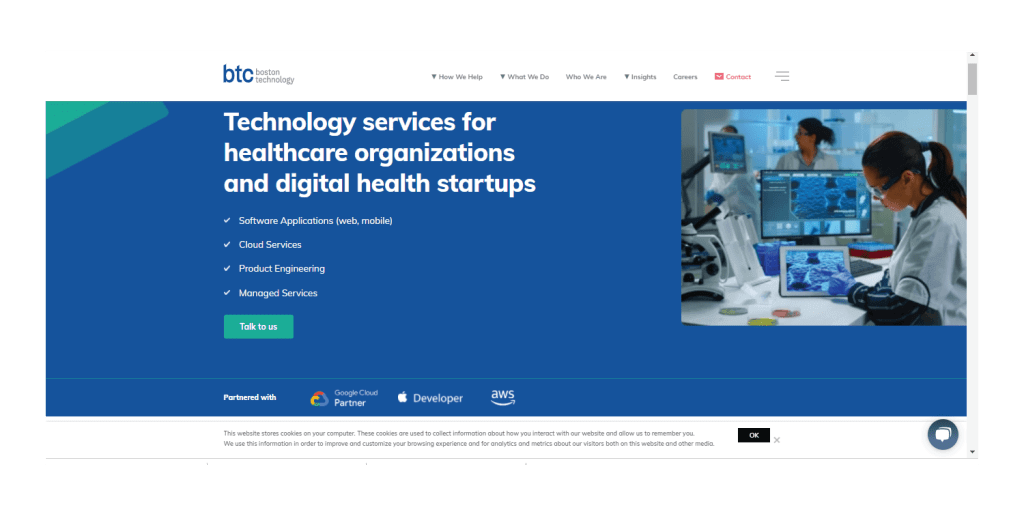 Boston Technology Corporation promotes digital customer engagement and business value through mobile, web, and cloud-based application development. They help businesses leverage the power of mobility in today's connected technology landscape. The company helps in bringing patient-centric programs into the digital age using its unbeatable development and design knowledge.
BTC has also served new-age healthcare technology startups by helping them bring their digital health solutions to life. Also, the company offers a variety of solutions under digital transformation.
9. UpTop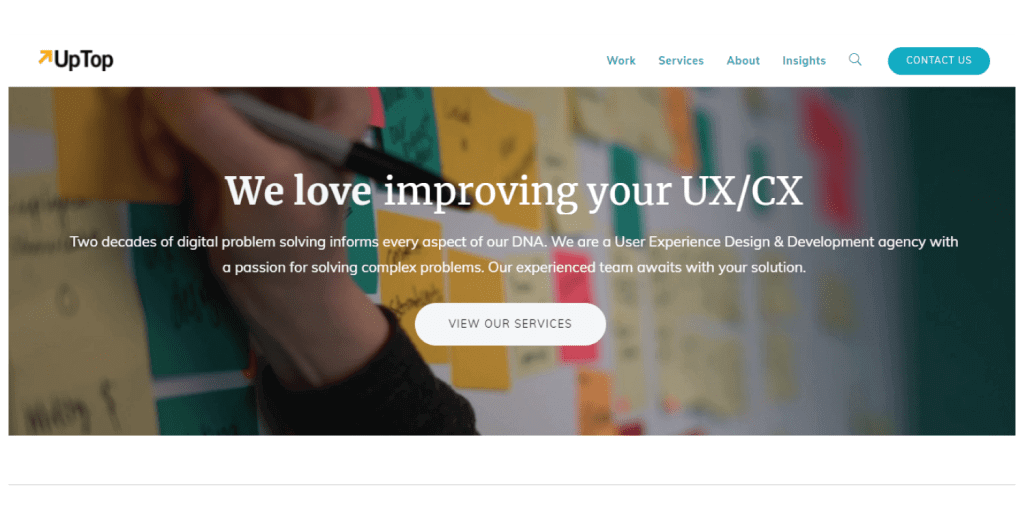 UpTop aims to turn its customers into leaders and visionaries with their application idea. This healthcare application development company is a full-service provider that helps companies expand their market opportunities and enhance efficiency by creating a relevant digital experience for users.
The goal of this healthcare application development company is to help innovators who need quality digital products.
10. Appstem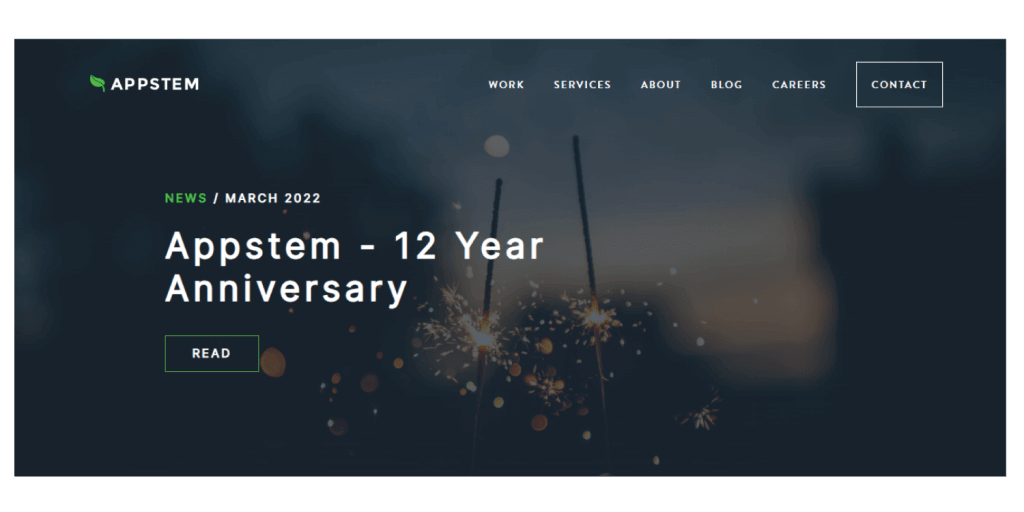 Appstem is a leading full-service mobile application design, strategy, and healthcare application development agency that focuses on custom-built applications. This healthcare mobile app development company works with an experienced team with in-depth knowledge to create successful healthcare apps. The company aims to transform complex business problems into effective digital solutions.
How to Choose the Best Telemedicine App Development Company?
Now that we have listed the top 10 telemedicine app development companies, the following questions might arise how to choose the best among the best?
A few things to consider while choosing the best telemedicine App Development company are:
Previous work or business sector experience
Reviews and recommendations
Challenges tackled and resolved
Other than these, you will have to discuss with the company about your requirements and find the complete quote.
Conclusion
The application development sector is maturing as several large international agencies have emerged. As healthcare needs grow worldwide, they regularly face the challenge of providing innovative approaches to meet these demands. Medical software companies provide solutions within a medical space by building and delivering products, services, and systems.