The COVID-19 pandemic in 2020 was a significant event for all health practices. Many doctors and clinics were forced to either close their doors, redesign their practice locations, or switch to virtual patient visits using telemedicine software—this impacted patient engagement in the healthcare industry.
The pandemic has severely affected healthcare infrastructure across the world. Also, it affects the relationship between patients and healthcare providers.
Due to the COVID-19 outbreak, patients are trapped in the home and cannot visit their doctors. During this period of isolation and quarantine, providers must focus on providing new ways to keep patients in contact with their care. This must be done without endangering the transmission or spread of the coronavirus to themselves or anyone in their practice.
Although social exclusion is encouraged, healthcare providers will be able to update their patient engagement programs using technological innovations to continue providing medical care during the pandemic.
The effects of the pandemic have created new challenges for patients and doctors. One of all is to find ways to increase patient engagement in a post-pandemic world. During this time, many interactions are virtual rather than personal.
In this blog, we will go through the importance of patient engagement in healthcare and how to increase patient engagement in Healthcare during pandemics.
Importance of Patient Engagement in Healthcare During COVID
Patient engagement is essential to encourage every patient to make healthcare decisions.
Healthcare professionals work with patients more effectively if you have a strategy to improve patient involvement.
Good patient engagement leads to better recovery, reduced hospital treatment, and reduced treatment costs.
Activate the Patient Portal in the EHR to allow patients to communicate more effectively with their staff and be part of an integrated care system.
Let us understand how to increase patient engagement in healthcare during the pandemic.
Ways to Increase Patient Engagement in Healthcare during COVID
1. Use Patient Portal To Update Patients
Healthcare providers can use patient portals to spread relevant and up-to-date information about the virus to keep patients well informed. They can also use it to inform patients about the availability of their services online or on a virtual platform and to schedule appointments. Such awareness can help reduce the burden on the healthcare system and provide patients with more information on preventing the spread of the disease.
2. Provide Services Via Telemedicine Platforms
Virtual appointments are safe alternatives for patients who want to be isolated at home. They allow healthcare providers to provide telemedicine services through video to minimize the risk of spreading the disease.
Remotely monitoring patients reminds them to care for them, and it strengthens the connection between the provides and the patient. It also creates long-term trust. These platforms also help doctors stay in touch with high-risk patients who may be more vulnerable to the virus.
3. Connect with Patients Isolated at Home
To control the spread of COVID-19, many people are trapped in their homes. This self-isolation is a must but can be highly burdensome to some people. So, it is the duty of the providers to do their best to connect.
The patient portal can be the best place for:
providers and patients to keep communication lines open,
to have a positive impact on patient involvement, and
to help patients navigate their health in uncertain and confusing times.
4. Video Visits with Patients
Providers everywhere are turning to remote healthcare to increase patient engagement during this pandemic. Video consultation allows patients and providers to communicate and end a visit while minimizing the risk of the virus spreading or being exposed to it.
Providers can access a patient chart, prescribe medications, and more during a telemedicine consultation with the right telemedicine software. It is just like during a personal visit. Patients can comfortably deal with different areas of their health at home without risking themselves. This is one way to keep the patient-provider relationship intact during these uncertain times.
5. Pre-screen Patients
Instead of automatically coming to the office as a patient, remote healthcare providers allow patients with COVID-19 symptoms to be screened in advance and instructed accordingly.
This pre-screening capability helps maintain a high level of patient engagement while keeping patients at minimal risk of spreading the virus to others around them.
6. Check-in on Patients
Those who struggle with chronic diseases are the most vulnerable during this time, as many have a compromised immune system. Using Chronic Care Management (CCM) services will help your practice increase patient engagement with these people without stretching your team too thin.
Your CCM reseller will work with you to enroll high-risk patients so that your practice can continue to focus on other important patient roles.
7. Send Follow-up Emails and Extra Health Information
Care does not end when the patient's visit is over. Sending additional information to the patient, explaining possible medical conditions, coping tips, and reminders for upcoming appointments can help keep the patient involved in their care.
Simple emails with lists of downloadable brochures or tips can be a great way to keep track of your health after your visit. Doctors can also email treatment plan updates and other important information (within HIPAA limits) to keep patients informed about their treatment. This extra step can also help patients watch the practice after the visit. It encourages them to receive more care in the clinic in the future.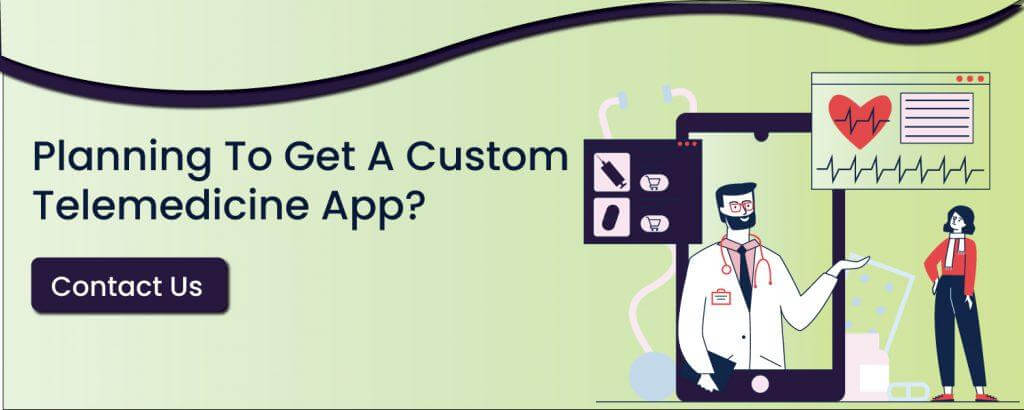 How Can VCDoctor Help You?
At VCDoctor, we have gained momentum during the pandemic to provide patient engagement solutions that improve the health and lives of people with chronic health problems.
The health queue allows people to "virtually" wait in line and warns them to appear when it is their turn physically. This reduces the likelihood of intrusion and facilitates better social distancing.
Learn more about our patient engagement services today! Contact our experts and get more insights about our services!